Brecon Mountain Railway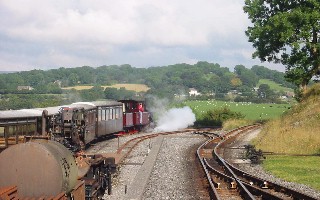 Engine and carriages of the Brecon Mountain Railway leaving the engine shed at the Pant Terminus near to Merthyr Tydfil.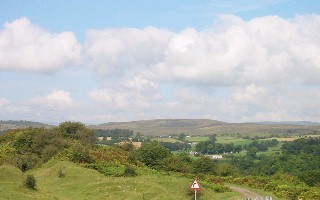 View from the platform at the Pant Terminus near to Merthyr Tydfil looking north east towards the Brecon Becons.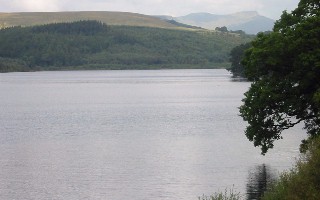 After traveling for about two miles on the Brecon Mountain Railway, the Taf Fechan Reservoir comes into view with the Brecon Becons in the background.

The Brecon Mountain Railway travels 3½ miles from Pant Terminus to the end of Taf Fechan Reservoir at Dolygaer. In 2007 it was not possible to alight at Dolygaer and the train returns for 1¾ miles to Pontsticill Station. At Pontsticill Station there is a stop to allow time to alight and see the views across Taf Fechan Reservoir.